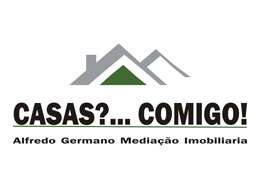 Welcome to CASAS?... COMIGO!
Alfredo Germano Mediação Imobiliária Unip. Lda
The purchase or sale of a property is an important moment in the life of us all.
We understand the needs of our customers and thus provide solutions that meet their expectations or, if possible, beat them!
We are prepared to provide our customers with all the inherent support to the acquisition, sale, lease or renting of a property.
Our greatest reward is the satisfaction of our customers!
Public information: Alfredo Germano Mediação Imobiliária Unip. Lda-Intermediário de Crédito Vinculado https://www.bportugal.pt/intermediariocreditofar/alfredo-germano-mediacao-imobiliaria-unipessoal-lda